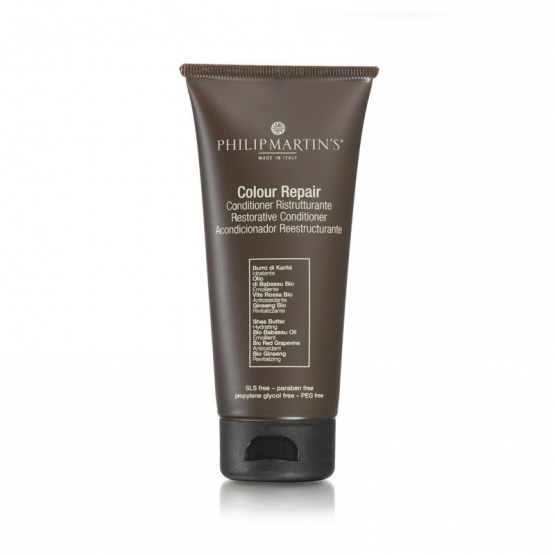 Colour Repair 200ml
Restorative Conditioner
RM 130.00
ADD TO WISHLIST
Conditioner rich in butters and vegetable oils which regenerates and revitalizes the hair. Hydrates, gives elasticity and reconstructs the damaged hair protecting it after chemical colour treatments. The hair will be soft and shiny with enhanced and prolonged colour.
Shea Butter • Nutritious
Macadamia Oil • Moisturizing
Organic Red Vine Extract • Antioxidant
SLS free • paraben free • PEG free • propylene glycol free
Apply a small quantity of conditioner on clean hair ends, after shampoo. Comb from top to ends and leave from 5 to 10 minutes. Then rinse abundantly. Can be used daily.
Conceptual Beauty Sdn Bhd (1027180-T)

+603 6276 8890
marketing.philipmartins@gmail.com
Search
Copyright © 2016 Philip Martin's Malaysia | All Rights Reserved